Posted Friday, March 8, 2019 by admin under News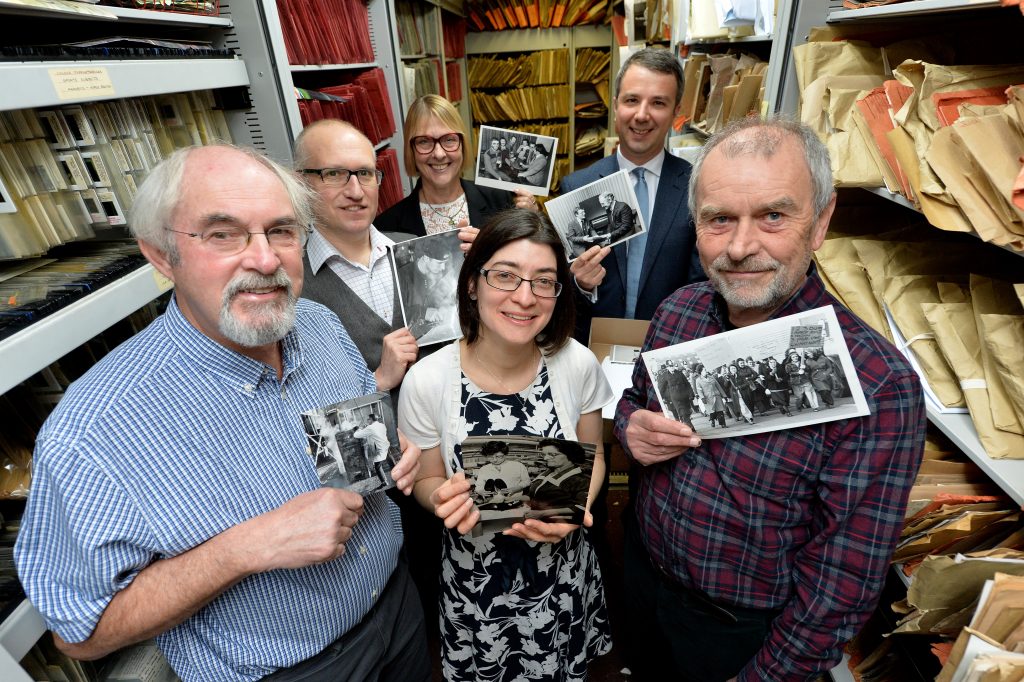 From late relatives to lost landmarks, Black Country residents have been enjoying a trip back in time using the Express & Star Photo Archive.

The project, a partnership between the Express & Star, the University of Wolverhampton, Wolverhampton City Archives and the National Lottery Heritage Fund, has seen thousands of people view images online dating from 1970s to 1990.
The 3,000 images published on the website as part of the £60,000 National Lottery project include photos taken during steel industry operations and during the final years of the mining industry.
An archivist, representative from the University of Wolverhampton, project volunteer and a former Express & Star photographer were invited to Queen Street to look at the physical archive and be interviewed by the BBC.
Scott Knight, from the University of Wolverhampton, said talks began about the project 10 years ago, and after hundreds of hours of work from volunteers the website went live this week.
He said: "Now we're set up to do more, it's just trying to get funding.
"There's 800 Second World War pictures which we could do for as little as £1 per photo.
"It's absolutely vitally important for local people to be able to see these pictures.
"There are changes in architecture, the industry, the landscape, it has all changed so much.
"The page views on the website and the response on social media has been fantastic. We put up a photo of six Payton brothers from Wolverhampton who had been to war and some distant family members responded."
Heidi McIntosh, senior archivist at Wolverhampton City Archives, was also present, as were former Express & Star photographer Dave Bagnall, from Ironbridge and Sue Beardsmore from the National Lottery's Heritage Fund.
Brian Lester, from Kingswinford, volunteered after retiring from his job as a teacher.
He said: "You'd look through and occasionally you'd see someone you know who was obviously a lot younger in the photographs.
"The interesting thing for me was the social history, how things have changed and how life has evolved."
Chris Leggett, marketing and communications director at MNA Media, said the Express & Star was contacted by a relative of a man in a photo posted on social media.
He said: "Someone contacted us and said the man in the picture was their late father and they said they hadn't got many pictures of him and asked for a copy – it really meant something to them."
Brian Lester, Scott Knight, Sue Beardsmore, Heidi McIntosh, Chris Leggett and Dave Bagnall