Posted Monday, November 1, 2021 by Heidi McIntosh under Uncategorized
Now that we have digitised a broader spread of topics, this the start of a monthly update, featuring a thematic selection of photographs from the collection…November is the month of Remembrance Day.
Our first photograph dates from April 1981 and shows Stanley Le Fleming laying a wreath in the snow at the grave of his brother, William Kelland Le Fleming of the New Zealand Rifle Brigade, who died in November 1918, at Cannock Chase Military Cemetery. The cemetery is maintained by the Commonwealth War Graves Commission (CWGC).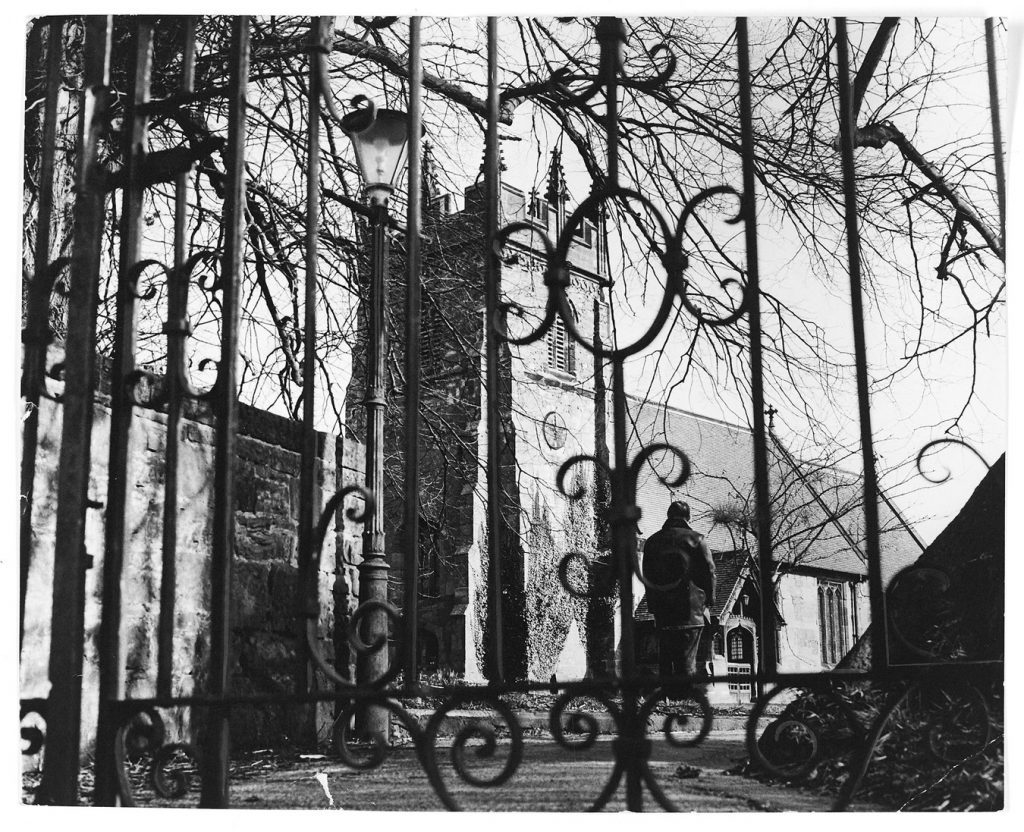 Our second photograph shows St Michael's and All Angels Church in Adbaston, near Eccleshall in March 1970. Above the entrance door was a wooden plaque inscribed to William Wakeley of The Outlands, who died on 28 November 1714, aged an incredible 125 years old!
Our third image shows a souvenir programme of the Empire Palace in Queen Square, Wolverhampton, printed on satin from 24 November 1899. It had been sent in to the newspaper by a reader, Mr W. C. Yates, and was featured in February 1957.
Finally, this month also means that we are now into Movember, so how about taking some inspiration from some of these gentlemen, believed to be members of the Wolverhampton Trades Council, photographed outside St Peter's Collegiate Church in around 1908.